Welcome to the seminar It takes a Network to End Child Trafficking – From grass root involvement to global advocacy
Are you and your organisation working for children's rights?
Then you know how vulnerable children are to trafficking. Child trafficking is all about networks. That's why the anti-trafficking movement needs a networked solution
This seminar is an opportunity to learn more and join networks already in place.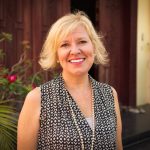 Key speaker Dr Helen Sworn has over 20 years of experience from working against trafficking and is the founder of CHAB DAI and head of the Global Learning Community.
We are also pleased to announce that the Swedish ambassador against human trafficking Mr Per-Anders Sunesson will take part in the seminar.
RSVP: By e-mail to miriam.mondragon@smc.global by August 27th so that we can provide enough refreshments.
Organized by: Erikshjälpen and Svenska missionsrådet